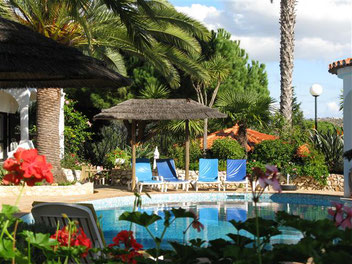 I've been on many walking holidays in areas that are well known for walking: The Lake District, French Alps, Brecon Beacons and all manner of long distance paths following various waterways and coastlines.  When my wife suggested that we spend a week in Praia De Luz, in the sunny Algarve, I almost didn't pack my walking shoes.  Don't get me wrong, I'm always up for some sunshine - especially in March, following a British winter – it's just that I had imagined a slow pace of life, beaches and the pool.
Fortunately, as a last minute, just-in-case addition, I packed my trail shoes.  And what a good job I did!
We stayed in the beautiful Jacaranda villa at the https://www.villasmontedaluz.com/ .  A friend had recommended this peaceful little collection of 4 villas that gather around a picturesque garden with a swimming pool as a central feature.  On arrival, we found our apartment to be clean, welcoming, well equipped and had a lovely light, airy feel to it.  The bed was very comfortable and there was more than enough space to make ourselves at home.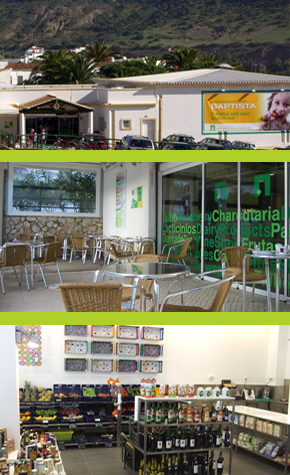 Whilst we had planned to eat out on the first night, we thought it might be prudent to stock up on some essentials if there was a shop nearby.  We were directed to the local supermarket, Baptista (supermercado-baptista.com), that was only a 5 minute walk away.  It was not only Tardis-like and stocked a good range of Portuguese and a few popular British products, the staff were very helpful and spoke English.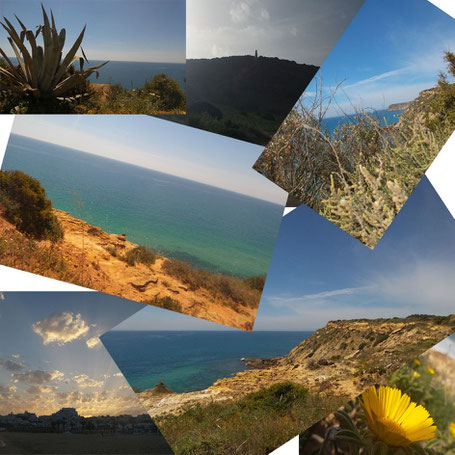 I was up early on the first morning to go and investigate and I immediately spotted a path that leads up to the Atalaia Geodetic Frame; a landmark that works in much the same way as a trig point in the UK.  There were clearly views to be had up there and what looked like a good selection of paths to climb the hill.  As the week progressed I found a number of lovely walks up to the tower and also beyond.  I found that it is about 3.5 miles to the next beach at Porto De Mos where, I'm glad to say, they sell refreshments!
Having found the coast path that lead East, I was intrigued to see what lay in the opposite direction.  It was this that really surprised me about the walking around Luz.  What started as a stroll along a fairly nondescript road turned into a wonderful off road adventure with rocky hills, winding paths and beautiful views keeping me entertained.  The furthest I managed was to the old fort at Forte De Almadena, which was just short of 6 miles.  The terrain was, whilst interesting, not easy underfoot so the return trip took most of the day.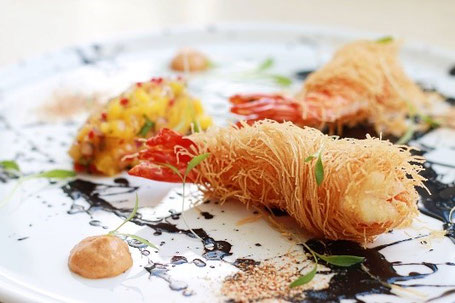 The excellent walking was topped off by a dip in the pool when we got back to the villa and after our big walk to the fort, we treated ourselves to a lovely meal in Café a Fabrica (https://www.facebook.com/restauranteafabrica/).
All in all, this was a trip of pleasant surprises and although it turned into a very active walking trip, we still managed time to enjoy the anticipated slower pace of life, beaches and pool.  I can safely say that we will be returning in the not too distant future.