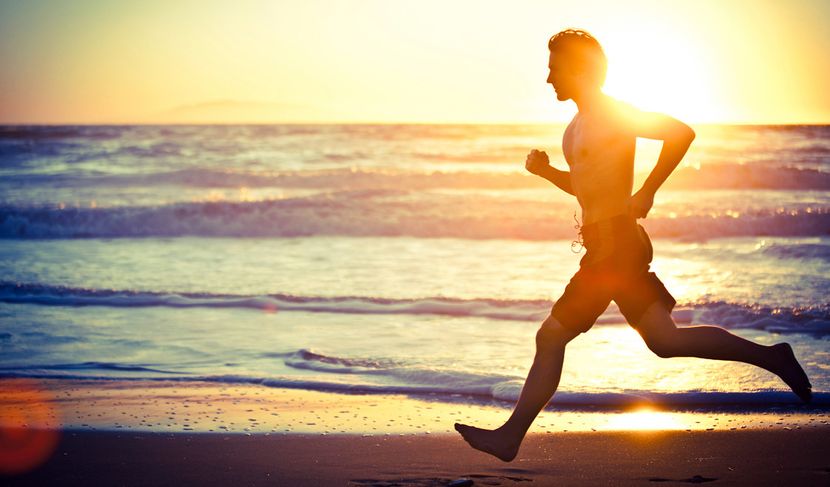 As week one of the training trip to Praia da Luz, Portugal with 29:16 10km man Rob Russell comes to an end, it is easy to see the benefits that full-time, distraction and injury-free training can produce.
In between lying on the glorious beaches, and watching the World cup I have a managed to get in some very satisfying training.
With runs at 6am, 10am and sometimes 5pm I have integrated the Kenyan lifestyle into this Portuguese adventure. Whilst always being careful not to get too hooked on mileage, it is very pleasing to have amassed 80 miles of running over the past 7 days - my biggest ever. This feeling of fulfillment probably stems from the years of injury setbacks in my career and it is an incredible feeling to know that you have achieved a feat which you have never achieved previously.
I owe huge thanks to Active 650 for making this trip possible. They are a compression support company that I have been involved with for about a year now and their enthusiasm, determination and ambition never ceases to amaze me. As I mentioned in my previous article, I was lucky enough to give something back to the community in Iten, Kenya through organising the Active 650 mile at the famous Kamariny Stadium.
The guys at Active 650 kindly offered to let myself and Rob stay in their 'annex' out here for these 2 weeks of training. Arriving in Portugal last Saturday, I had expected, and would have been delighted with a mattress on the floor. However, I should really know by now, that Dave Reynolds (Head of European Sales) and co. do not do things in halves. The 'annex' turned out to be a luxury little villa just off Rua Da Amendoeira - which should more appropriately named Active 650 Avenue with all 5 buildings belonging to this rapidly growing company.
At the beginning of the week, Mr Russell said to me: "I am having my doubts that you will be getting up at 6am for training." As a result of injury setbacks, learning from the advice and dedication of Dan Mulhare, Jake and Zane Robertson and my Dad's battles with Myeloma bone marrow cancer - I find great pleasure in proving people wrong and defying the odds. Safe to say, 6am hasn't been a problem.
Training-wise, it has been a mini rollercoaster first week for me. Waiting at Manchester Airport to jet off, I was filled with excitement as I looked forward to a period of solid training with no races. Since returning from Kenya at the end of May I had ran 7 races in a period of 3 and a half weeks.s
Training injury free in Praia da Luz, it is almost impossible not come home stronger than when you left. The rocky oaths and constant short, steep hills make even the easy runs tough. Doing all my runs in a minimalist shoe is changed days from the copious amount of orthotics and support shoes I went through in search of pain free running. This is something I will cover in a later article. Yesterday I was even running the majority of my 8 mile run in bare feet on the beach, hurdling the ropes for reserved areas imagining I was Kenyan showman Ezekiel Kemboi in the home straight of the Olympic 3,000 metre steeplechase final. Iten, Kenya may be Home of Champions but Praia da Luz can certainly be Maker of Champions.